DAHLINGS -
Yes, one combed through the multitudes of photographs of various celebrities, hoping for either a sublime dress or a ridiculous outfit. But, the only word for the dresses, jumpsuits and other garb at the MTV Awards is...
Boring. Oh, all right, two other words: dull, uninspired.
I think you can see what I mean by this line-up of the MTV Awards Best Dressed, as presented by
http://www.redcarpetawards.com/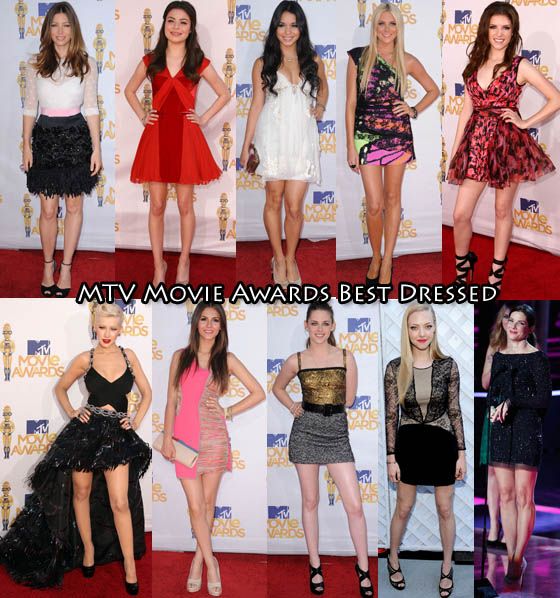 Photo courtesy of redcarpetawards

Countless
thin young women dressed in variations of the same silhouette, be it slightly puffier on the bottom, or strapless, or with a belt...really, dahlings, who cares? Even
Sandra Bullock
didn't bother very much. Naturally, this being a so-called "subversive" award show, one was hoping for glitz, glamor, lunacy! Instead, we got a parade of narcolepsy-inducing fashion.
The only stand-out, in my mind, was
Christina Aguilera.
She seems to be having an emotional and stylistic meltdown after since the ascent of
Lady Gaga
. (Where
was
Gaga
, by the way? We could have used her!!) If imitation is the sincerest form of flattery, then I suppose
Xtina
adores
Gaga
. Too bad it is such a poor imitation. Even in
Versace
.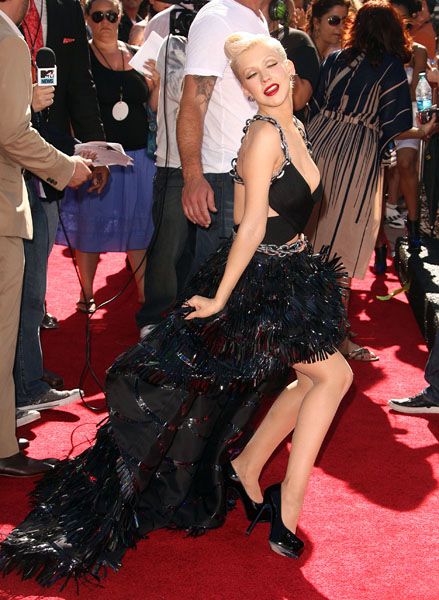 Oh, well, at least it was something different. Let's hope the next awards show eschews so much quiet good taste.
Ciao,
Elisa & Bucky the Wonderdog