DAHLINGS -
As I trawl the Internet to bring you tid-bits for my blog-thing, I am truly
amazed
by the variety of opinions I find on the gowns worn by the actresses at the
Academy Awards
. Awash in strapless columns and ruffles, the readers do not know where to turn!
Fortunately, you no longer have to be confused, because
I
am here to guide you.
ZOE KRAVITZ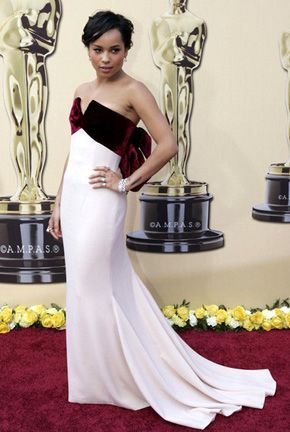 The actress daughter of
Lenny Kravitz
looks radiant in a white and red gown that is simplicity itself. Even if her father's music is derivative,
Zoe
clearly has her own sense of style.
KATHRYN BIGELOW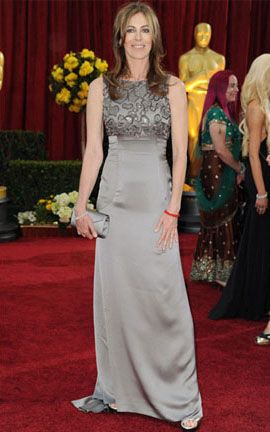 Even before I knew she was the
Oscar
-winning director of the
Oscar
-winning film
The Hurt Locker
(
nyah-nyah
,
James Cameron
!) I thought she was one of the
best
dressed women on the red carpet. This titanium silk
YSL
dress makes the most of her beautiful figure.
MO'NIQUE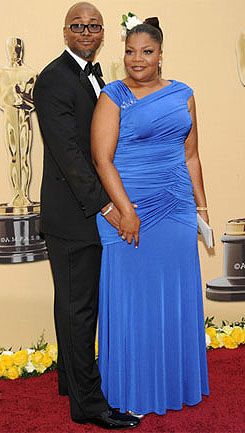 What makes this
Tadashi Shoji
look particularly special is that the actress (who won for Best Supporting) is saluting
Hattie McDaniel
, the first African-American ever to win an Oscar, by wearing blue and a flower in her hair. As
Ms. McDaniels
did all those years ago.
SUSAN DOWNEY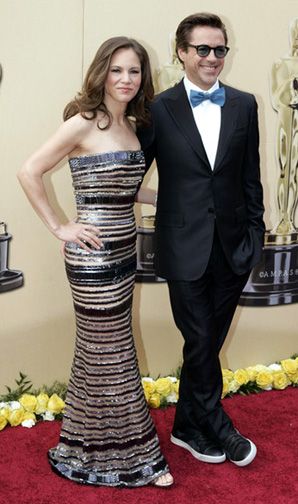 Not only does
Susan
have the finest arm candy of the evening in husband
Robert Downey Jr
., her dress fits perfectly, and displays individuality and flair in the best way possible. (The worst possible ways will be in my next entry.)
GABBY SIDIBE
She coined the immortal line, "If fashion is porn, then I am the money shot!" (If that has to be explained to you, go ask your parents.) This beautiful blue gown is by Marchesa. My only disappointment is that she again lost the Best Actress Award to
Sandra Bullock
, who has been winning so many awards she might as well phone in her awards speech.
MERYL STREEP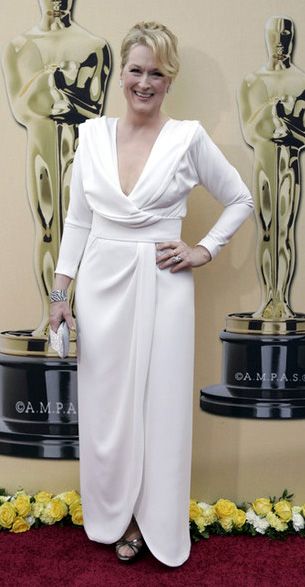 Stunning once again in a gown by my darling
Chris March
! The man can do ANYTHING! She looks poised, age-appropriate, and
very
sexy. Her hair and jewelry complement her dress perfectly.
MARISKA HARGITAY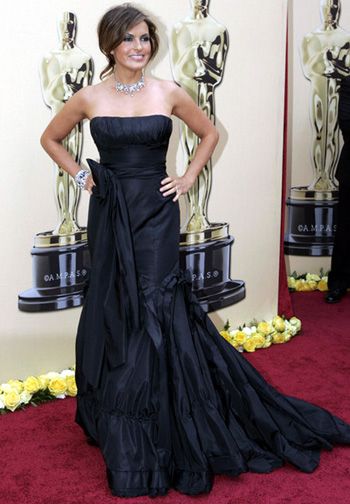 She made
Worst Dressed
on my last list, but let's face it, how many of today's actresses know how to work a strapless gown to the hilt? This dark blue number makes the most of her many assets.
QUEEN LATIFAH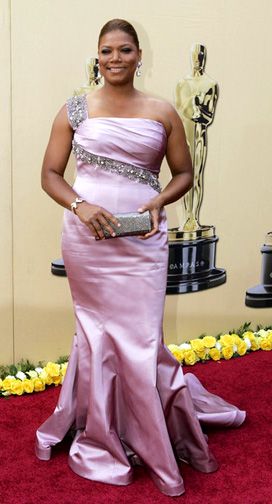 What can one say? (If you think I'm going to say "All Hail The Queen" I'll slap you silly.) She knows herself, she knows the red carpet, she has it down to a beautiful science.
All
women should be so effortlessly comfortable with themselves.
CHRISTINA HENDRICKS
She is actually attending
Elton John's
fabled Oscar After-Party, but she looks so fabulous I had to include her on my list. Even if the photograph is from a terrible angle. I'll wager the photographer stood on a chair. They used to do that to
Marilyn
, too.
So there are my picks. Feel free to comment, to agree or disagree, or to mention someone I've left out. For the record, Maggie Gyllenhall and Sigourney Weaver both looked lovely, but not quite up to this particular standard. Of course,
Alec Baldwin
looked...well, hot is the only word I can think of. Oh, dear, I need to go off and fan myself. That is
not
a euphemism.
And remember, I am always right.
Ciao,
Elisa and Bucky The Wonderdog
*All images courtesy of Getty and Wireimage