DAHLINGS -
I've scrambled my chronology, completely forgetting that I attended the
Vena Cava
show down at
Milk Studios
, where the cool kids go to hang out.
Apparently the inspiration for the collection was a long weekend in
Woodstock
, although you couldn't tell by
moi.
This, apparently, is what the designers would wear in Woodstock, alternative capital of the United States: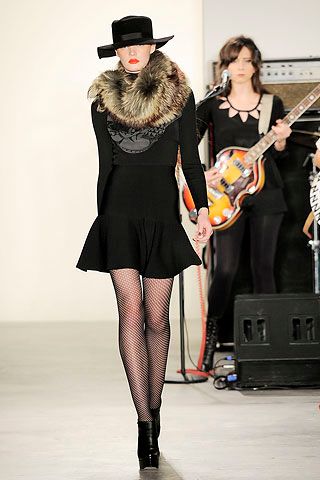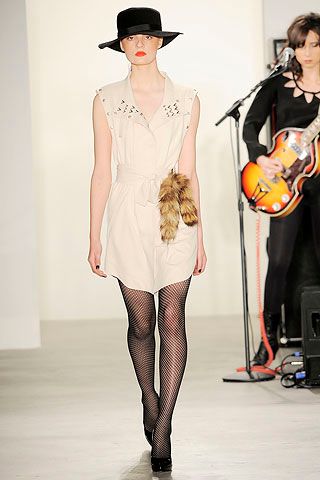 Need I say more? Somehow there is supposed to be a 1970s influence, but there was not a
trace
of polyester to be found. Every outfit was accompanied by a squashed black hat, which makes me wonder if this is going to be another Funny Hat themed Fashion Week.
Back uptown, the
Farah Angsana
show in the Salon was beautiful, magical, and unoriginal. She knows her customer, and sent a parade of magnificent yet monotonous silk dresses, long and short, down the runway. Cobalt blue, rich red, hot pink...to be honest, I would order at least
half
of them. It seems unfair to criticize something I love, but the collection reminded me of a high-end
Oscar de la Renta knock off.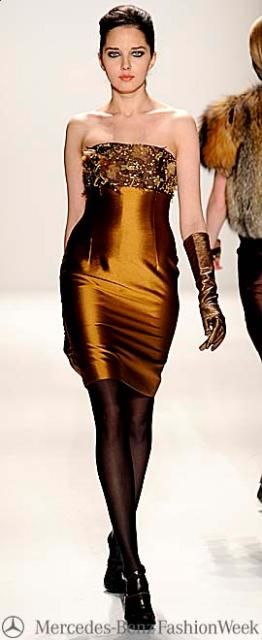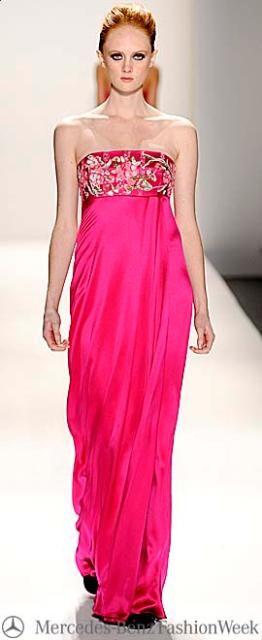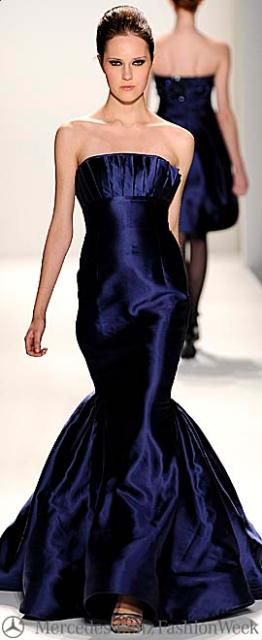 One must be true to oneself,
non
?
Fashion Week Day Two
consisted of lying in bed, coughing up phlegm, and feeling
deeply
envious that my assistant, wonderful though she is, got to attend the
Christian Siriano
show.
Damn.
Ciao,
Elisa & Bucky the Wonderdog
Photos courtesy of Wireimages and Getty Images