DAHLINGS -
There was an embarrassment of riches (also an embarrassment of embarrassments) at this past Saturday's
Screen Actors Guild Awards
.
Hugh Laurie
again did not win, damn it all.
However, let us move on to the dresses!
If I had to pick a single
favorite
among the gowns, it would be
Jane Krakowski's
white satin marvel. It drapes around her superbly, and is
perfect
for the red carpet.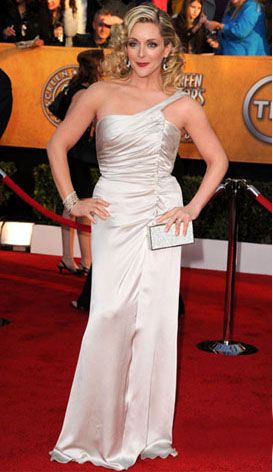 The runner up is
Sofia Vergara
, in a two-tone dress that stood out from all of the monochrome all around her.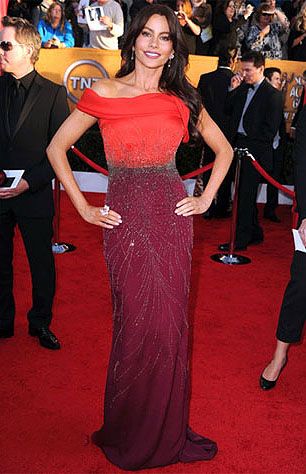 I did not care for
Christina Applegate's
pale blue chiffon from the front, but the back won me over completely.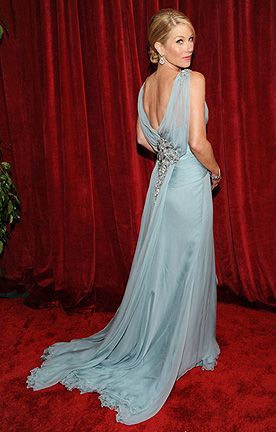 Helen Mirren
has certainly looked more
spectacular
, but here she looks both extremely sexy and comfortable. Would that we would all age so well!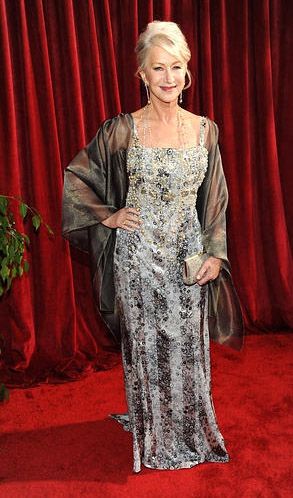 Speaking of aging gracefully,
Meryl Streep
won my heart in this dazzling
Balenciaga.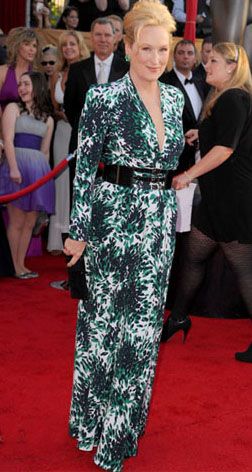 It is truly a pity that I could not find a full-length full frontal picture of
Monique
, whose gown was soft and feminine, showcasing her bounteous beauty.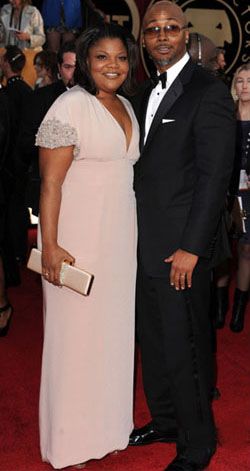 The
most improved
award must go to
Sophia Loren
in
Armani Prive'
. Other than her outdated glasses, she looks ultra-sophisticated (the girl behind her is her daughter). The trim is completely contemporary, a modern spin on her iconic status.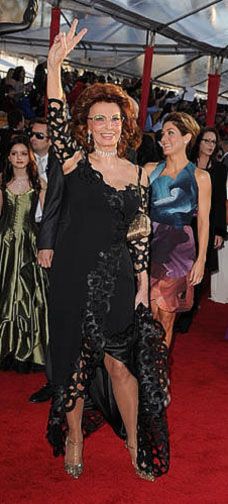 There are so many more than I am going to break this into two posts!
Ciao,
Elisa & Bucky The Wonderdog