DAHLINGS -
As per my previous entry, my maid has quite recovered from finding
Jesus Christ
in the kitchen. Although she is convinced that the sharp cheddar has been "blessed" and refuses to let the chef make
brocoli vapeur avec sauce au fromage.
Be that as it may, we have a beautiful selection of holiday dresses, both vintage
and
modern, at
Elisa's Bodacious House of Style
on (
ugh
) Ebay. And because of the holiday season, we promise to ship two days after you buy, so that you may have it for any soiree you need to attend.
First, this exquisite Jovani off the shoulder beaded black and silver gown, size XL:
Next, a strapless purple and lilac gown by Michaelango, with a built-in crinoline, size 14:
Soon to be listed, an amazing silk cheongsam from the 1920s,
never
worn until now:
From the 1940s, a gorgeous lace-trimmed black wrap dress, size M/L:
Of course, a woman needs
accessories
to wear with her finery, so we are listing jewelry as fast as we can! For instance, this hand-knotted antique string of glass pearls: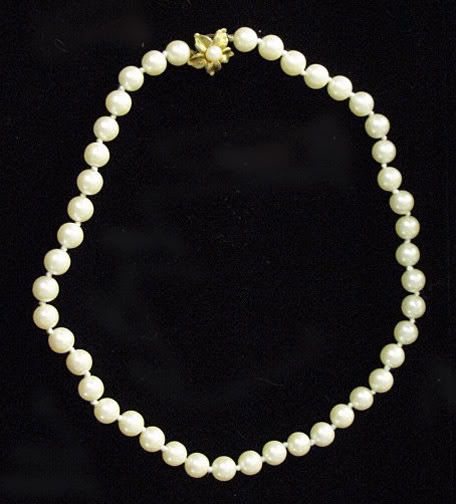 Or this vintage "dog collar" black crystal necklace by
Laguna
: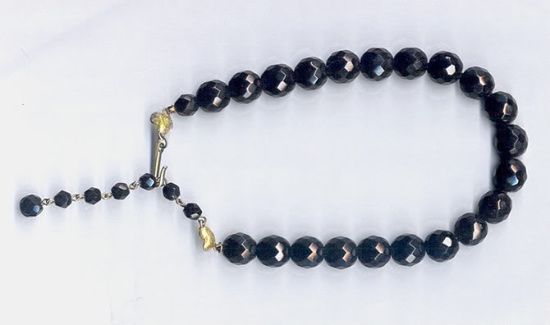 And so the gentlemen don't feel neglected, this soon to be listed pair of sterling silver cufflinks by
Swank
:
Do
hurry
over to the shop and grab these things before someone else does!
http://stores.ebay.com/Elisas-Bodacious-House-of-Style
Ciao,
Elisa & Bucky the Wonderdog