DAHLINGS -
Today's
New York Daily News
has an article about people who want to be on reality television, including
moi.
(It is my dream to have a makeover show called
"You Have No Taste
!
"
) Here is a link to the Internet version:
http://tinyurl.com/yhx5ccl
It has a lovely photo of your faithful correspondent, but the full newspaper article has a full-length shot of yours truly, along with
Bucky the Wonderdog
! (Sorry for the poor quality, but newspaper has a way of scanning badly. As does my assistant.)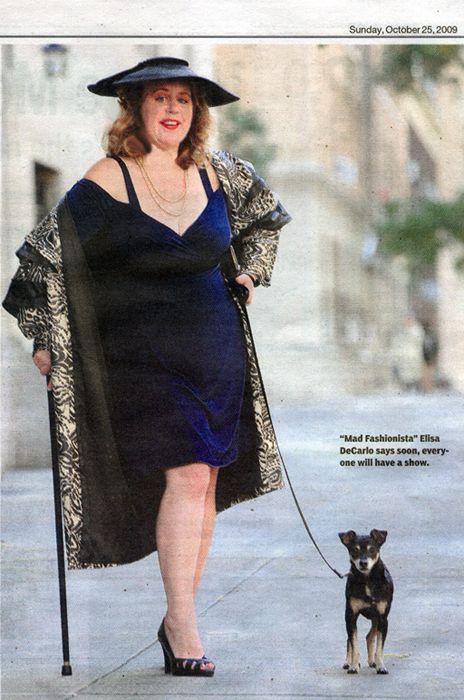 Enjoy!
Ciao,
Elisa & Bucky the Wonderdog