DAHLINGS -
The plane touches down soon, so I'll run through this list rather quickly. There was, shall we say, an embarassment of riches when it came to
Worst Dressed.
I like to break them down into Categories.
NO TASTE WHATSOEVER
Leading the pack was one of the Kardashian sisters--I confess, all I remember about their first names is that they begin with K. This cheaply made white dress has K Kardashian 1 channeling 70s Cher, but not in a good way. K Kardashian 2 opts for pregnancy yawn dress and breasts.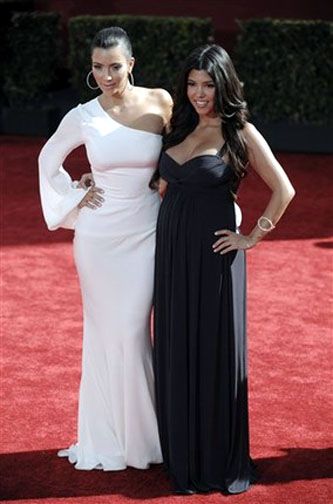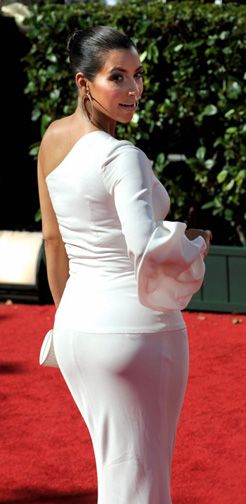 Blake Lively, who usually looks so lovely, opted for Bad Taste Times Two. First, this overly revealing red dress by Versace cut too low in the front and back and side:
For the HBO after-party, she chose to wear even less: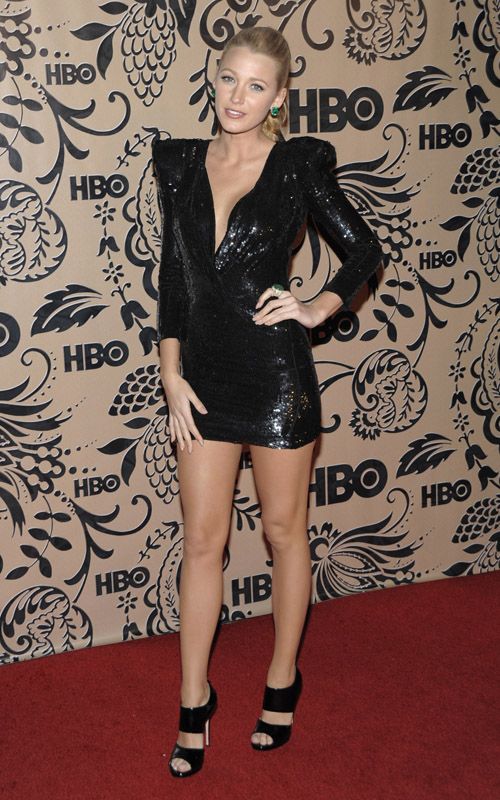 Well, it's got sleeves, anyway.
Anna Lynn McCord went for the almost-no-dress-at-all look. Pity, if the skirt was three or four inches longer and the top fit properly it might have worked.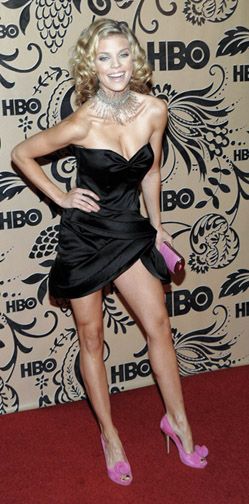 MAGICALLY ADD TEN TO TWENTY YEARS
Even though Miley Cyrus was nowhere to be seen, several celebrities opted for oufits that added years to their ages.
The usually impeccable Tina Fey wore an uncharacteristically frumpy unflattering Gucci black gown and old-fashioned updo. She looked like someone's chaperone.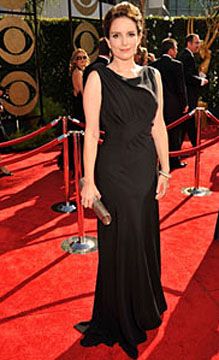 Hayden Panettiere acheived the same effect with a similar hairdo and a blah red dress by J Mendel Resort.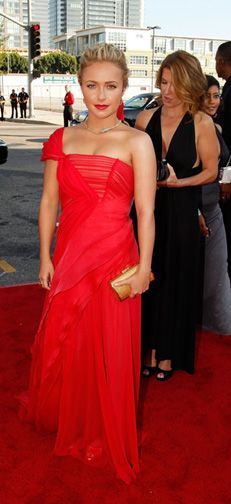 FOLIE AU DRESS
Christina Applegate, late of Samantha Who?, simply had to deal with too much dress, by Basil Soda.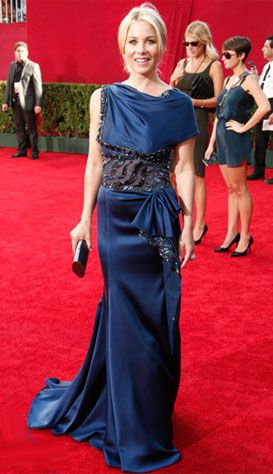 Leighton Meester had the same problem, in this white pouffy nightmare: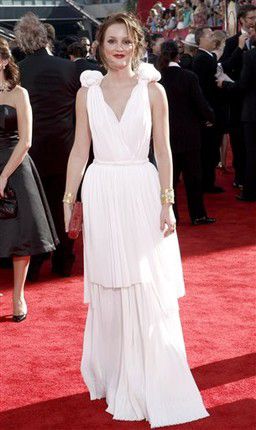 As did Drew Barrymore, in this bland pale pink Monique Lhuillier tulle prom number. Her hair is drawn back to hide the black underlayer, which is a pity, because it would have added a much-needed pop.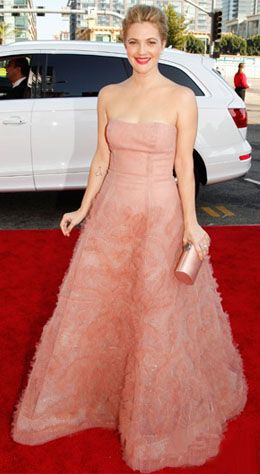 As I wrote earlier, Kyra Sedgwick looked as though a fairy vomited on her dress: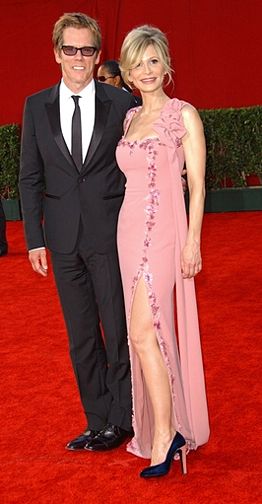 Your faithful correspondent is definitely in the minority on Olivia Wilde's mint green chiffon over nude Marchesa dress, but I dislike the faux one shoulder look and there is a huge heavy back zipper. Plus the woman needs a sandwich desperately.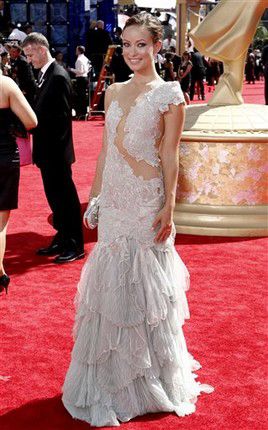 And finally, Jenny Garth wins the coveted WTF? Award for this strange black combination: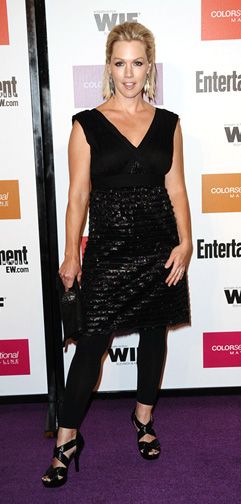 That is all for now. I still haven't finished writing about New York Fashion Week! Work, work, work.
Ciao,
Elisa & Bucky the Wonderdog