DAHLINGS -
Sorry this is late, my dears! I am writing this amidst
piles
of correspondence and packages that arrived during my absence. Not having an new assistant yet, I have been doing my level best to catch up. (Note to
Andre Leon Talley
: sorry I forgot to RSVP for your
soiree
!)
Here are my personal picks for last Sunday's
Tony Awards Best Dressed.
First, I must acknowlege the magnificent
Angela Lansbury
, still a model of
chic
at 83, and ever so gracious: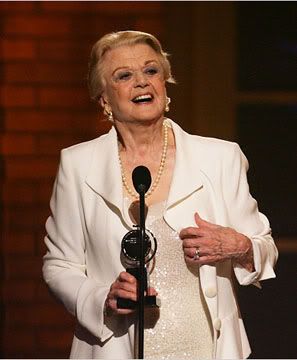 Next, we have the stylish
Chandra Wilson
,
stunning
in green
Alberto Makali
! Green was
quite
the color that evening.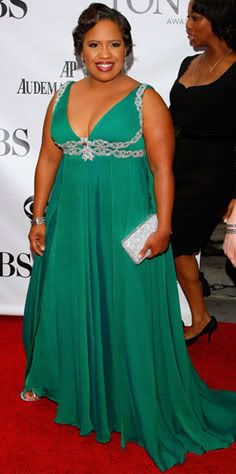 Marcia Gay Harden
, nominated for
God of Carnage
, also shone in her green strapless
Carmen Marc Valvo
gown, filled out as only a real woman can fill a dress: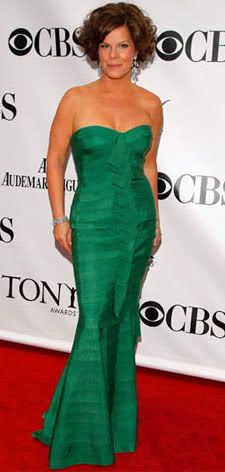 As did
Lauren Graham
in bright satin: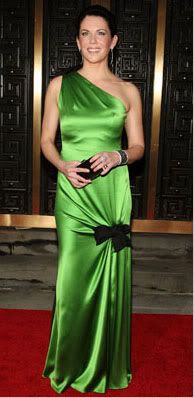 Glenn Close
was elegant simplicity at its best in her cream-colored strapless column dress: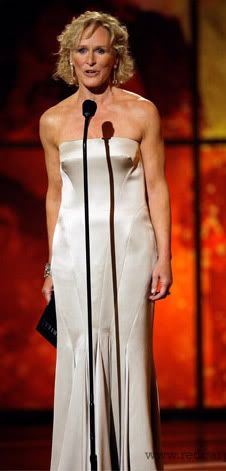 Speaking of improving with age,
nominee
Jane Fonda
took a fashion risk (the neckline) but succeeded gracefully with this lovely black gown.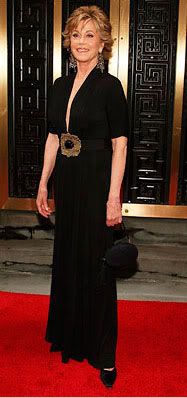 After losing the Tony,
Fonda
twittered that she was off with a chum to enjoy a few vodkas.
I should also mention the high points of the broadcast for your faithful correspondent: the magnificent dance number from
Billy Elliot
: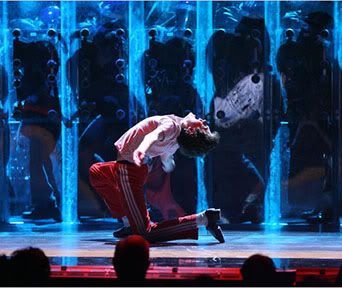 Here are the three young lads who play
Billy
(the boy on the far right danced on the
Tony Awards
), all looking adorably embarrassed and happy: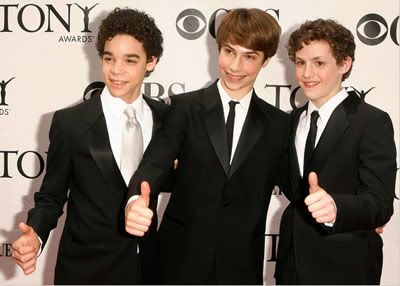 The incomparable
Liza Minelli
, proving she can still bring the house down
: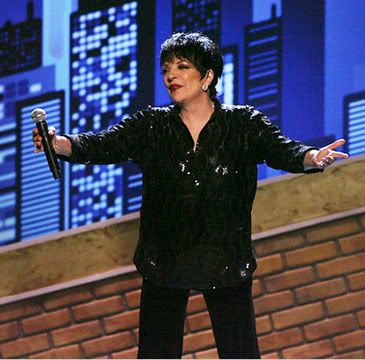 And host
Neil Patrick Harris
, television star, who was a sheer delight throughout the broadcast. His closing number will probably be played several million times on YouTube: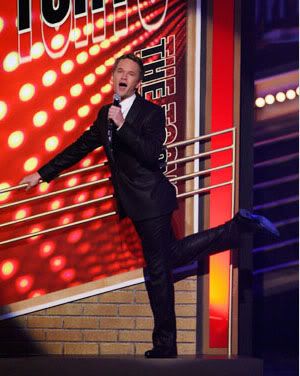 It was a perfect ending to an excellent broadcast.
The Academy Awards
could learn a few things!
Ciao,
Elisa & Bucky The Wonderdog