DAHLINGS -
There is
tragic news
tonight. One of the foremost designers of our time,
Yves Saint Laurent
, a true genius in every sense of the word, has died at the relatively young age of 71. More will be written but for now I will leave you with an image from 1953, when the teenaged
Saint Laurent
was working for the house of
Dior
: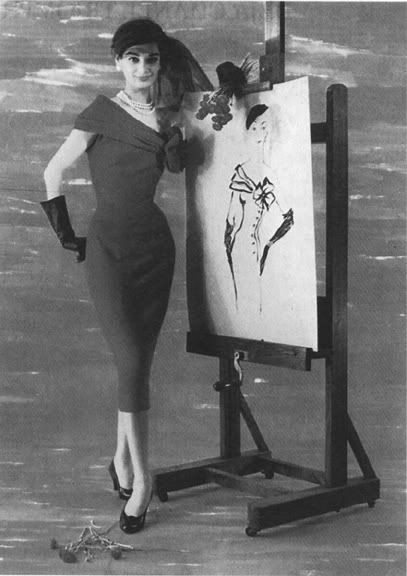 And the nude picture he posed for in the 1970s, looking young and healthy:
Mai votre passage au ciel être rapide, un cher...
and condolences to
Pierre Berge
,
Saint Laurent's
lifelong companion.
Ciao,
Elisa & Bucky the Wonderdog