Dahlings -
Yet another
lovely
write-up, this time on the
New York Theatre Corps
blog!
http://newtheatercorps.blogspot.com/2008/03/frigid-08-diary-of-mad-fashionista.html
The reviewer calls it, among other things, "engaging," praises my performance, and says that my co-star,
Shannon Sutherland
, not only "shines" but has the best bio line in New York!
There are only
THREE
performances left, so hurry up and purchase your tickets! We have had a
wonderful
response from our audiences, and I guarantee you a very good time.
Rival-blasting, servant-bashing, she will stop at nothing for the perfect Dior!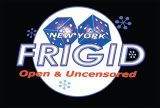 FRIGID new york presents an S & D Production
DIARY OF A MAD FASHIONISTA
A Couture Comedy Made For The Masses
Written by Elisa DeCarlo
Directed by Aaron Haber
Starring Elisa DeCarlo and Shannon Sutherland
TUE 3/4 @ 9 PM
FRI 3/7 @ 10:30 PM
SAT 3/8 @ 10 PM
The Red Room
85 East 4th StreetNew York, NY 10003(Between 2nd and 3rd Ave.)
Tickets $12
For tickets, go to
http://www.smarttix.com/
or call (212) 868-4444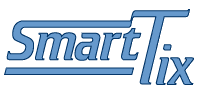 Remember, dahlings, you will simply never
forgive
yourself if you miss the show (and neither will I!)
Ciao,
Elisa & Bucky the Wonderdog