DAHLINGS -
I have been up to my exfoliated elbows in work, work, work, and almost
completely missed
Fashion Week! Please forgive me for this unforgiveable lapse, it won't happen again.
However, I am proud as punch to announce:
LIVE! ON STAGE! THE POPULAR BLOG COMES TO LIFE!
Rival-blasting, servant-bashing, she will stop at nothing for the perfect Dior!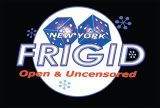 FRIGID new york presents an S & D Production
DIARY OF A MAD FASHIONISTA

A Couture Comedy Made For The Masses
Written by Elisa DeCarlo
Directed by Aaron Haber
Starring Elisa DeCarlo and Shannon Sutherland

"You
CANNOT AFFORD
to miss this show, dahlings!" -
The Fashionista
WED 2/27 @ 9 PM
SUN 3/2 @ 8:30 PM
TUE 3/4 @ 9 PM
FRI 3/7 @ 10:30 PM
SAT 3/8 @ 10 PM

The Red Room
85 East 4th Street
New York, NY 10003(Between 2nd and 3rd Ave.)
Tickets $12
For tickets, go to
http://www.smarttix.com/
or call (212) 868-4444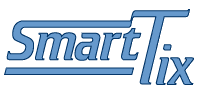 "This is one seriously funny writer." VintageGrace.com
"Truly a cool blog!" Critiquemyblog.com
"A fabulously funny blog." TheThreeTomatoes.com
"DeCarlo is a killer performer" Raven Snook, The L Magazine
Fortunately my costar, the fabulous
Shannon Sutherland
, made quite a few of the shows, including
Michael Kors
and
Betsy Johnson
.
Make certain you buy your tickets ASAP...it's a small theater and will be simply
jampacked!
Ciao,
Elisa & Bucky the Wonderdog